Book the Free NBEX Community Cube Event Booth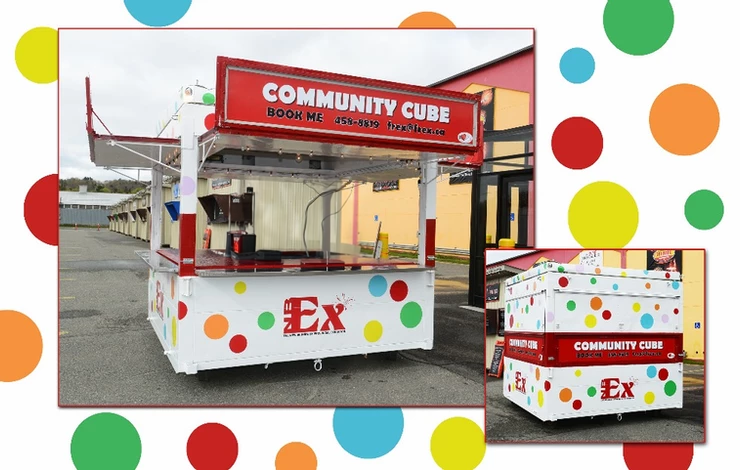 The Community Cube event booth is available to nonprofit and community organizations for fundraising or other activities.
Located next to the Food Market at The Ex, on the exhibition grounds, the booth is provided free to community groups by the NBEX. Take advantage of the free Community Cube event booth and be more accessible to the Fredericton Community.
Just tell us about your event and how it will contribute to the community or a sector of our community and fill out the application. For information on how to book the Community Cube call 506-458-8819 or complete the application form below.