Deadline for feedback on NBEX Concept Drawings is January 31!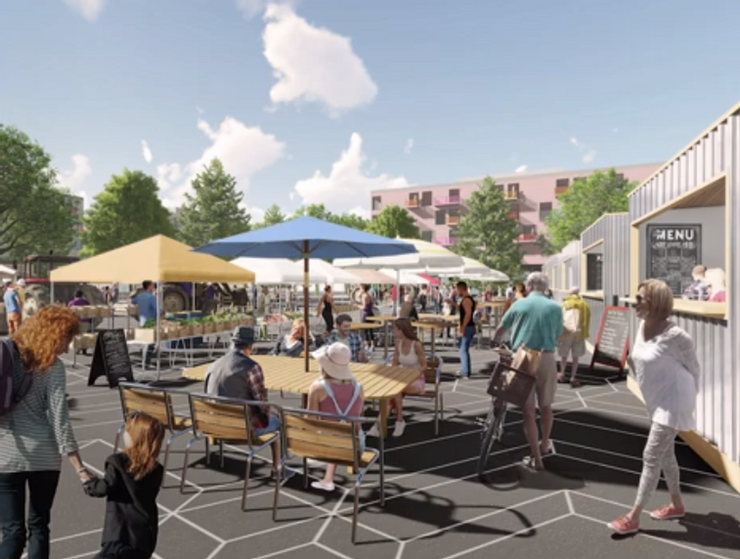 Guided by a partnership between the New Brunswick Exhibition and City of Fredericton, the New Brunswick Exhibition Grounds project seeks to craft a Site Development Plan for the exhibition grounds' redevelopment that is future-focused while remaining respectful of the site's almost 150-year agricultural legacy.
By remaining reflective of existing infrastructure and market demand constraints, the Site Development Plan can paint a clear and attainable picture for the next evolution of the exhibition grounds.
More than 700 people weighed in during Phase 1 of the project, and you can read the Engagement Summary here.
Phase 2 Engagement has now launched! Here's how you can participate:
• LEARN: To learn about the proposed vision and development scenarios, view the Backgrounder PDF and/or watch the Video below :
• SPEAK: Share your feedback through the Survey on the Engage Fredericton website. If you have a question about the project, ask the project team through the Questions tool.
Important – The deadline to complete the survey is January 31, 2021. Be sure to spread the word and provide your input before the survey closes.
• SHARE: Share the online survey link to encourage others to participate. For anyone unable to participate online, paper surveys can be picked up and returned at the NBEX office at 361 Smythe St. You can access the survey link here.
Thank you for your participation in this important process!